Sam Devereaux – Head of Studio
Sam is one of the co-founders of Flying Pickle Performing Arts and works as our Head of Studio. He is an experienced voice acting teacher and coach and has been working with students since 2004. Sam runs Flying Pickle Studio and is the producer of all our showreel demo sessions and audiobook productions.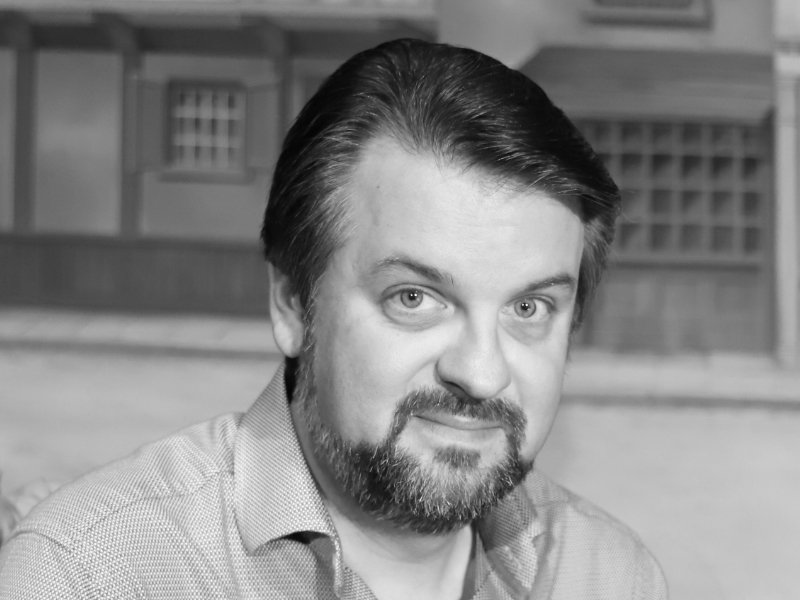 SAM'S TRAINING AND WORK
Sam trained as an actor at Arts Educational Schools, London (ArtsEd). Within weeks of graduating with a BA (Hons) Degree in 2004 Sam was asked back to work at Arts Ed as a teacher. His first assignment was working with Year 13 students on creating characters for a theatre production of Blood Wedding by García Lorca.
For the past 18 years Sam has combined his work as a theatre performer and voice actor with being a voice acting teacher. In addition to his time at ArtsEd Sam has worked with students at Mayhem Theatre Arts. He has also taught many voice acting classes in the business world for brands such as Coutt's Bank and Fortnum & Mason.
Brands At Work has had the pleasure of working with Sam on numerous occasions over the past decade. His training and background in the theatre, combined with his warm personality and natural enthusiasm combine to make his sessions enjoyable as well as productive. We look forward to working with Sam again in the future and would recommend him highly.

– John Birger, Managing Partner, Brands At Work
BRITISH VOICE ACTOR
Sam combines his role as Flying Pickle's Head of Studio with his own voice over career. Sam is a specialist character voice actor. He has worked on award winning animation productions, including the critically acclaimed Future Duck. He is also the narrator of over 90 audiobooks for publishers including Audible and Harper Collins.
To find out more about Sam's work as a voice actor or to book him for your project please visit his dedicated voice over website: British Voice Actor.