Sam Devereaux – Head of Studio and British Voice Actor
Sam Devereaux is one of the co-founders of Flying Pickle Performing Arts and works as our Head of Studio. He is also known as British Voice Actor and is a highly experienced voice over talent and actor. Sam is also a voice acting teacher and coach and has been working with students since 2004. Sam runs Flying Pickle Studio and is the producer of all our audiobook productions and showreel demo sessions.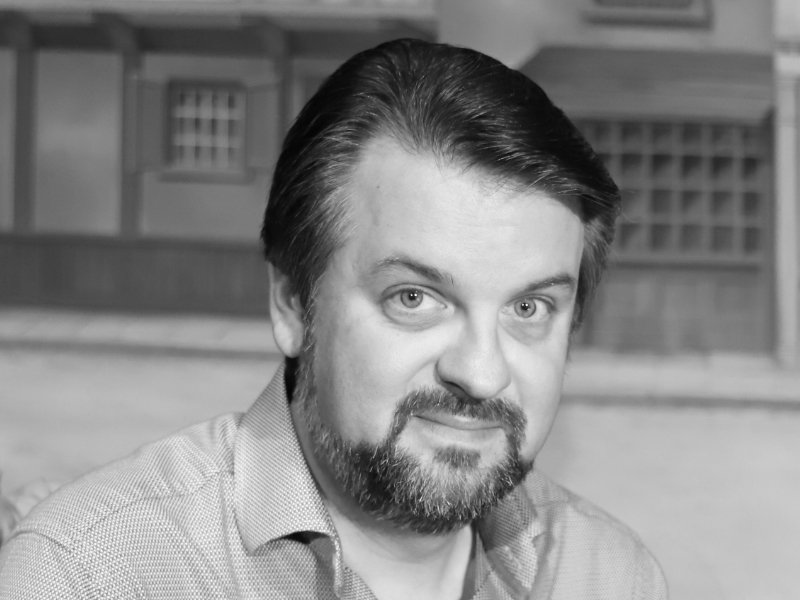 SAM DEVEREAUX'S ACTING AND VOICE OVER WORK
Sam trained as an actor at Arts Educational Schools, London (ArtsEd) and graduated with a BA(Hons) Degree in 2004. He has worked on stage and screen in dozens of productions. Some career highlights include starring in the award-winning Lushtown film series, touring the UK for 11 years as part of The Master Blues Brothers and appearing in the critically acclaimed solo-show, Good Time Charlie's Got The Blues.
Sam also works consistently as a voice over artist. He played the title character in the multi-award winning adult cartoon, Future Duck. Other voice acting highlights include: playing multiple characters in the highly successful video game, Wulverblade and narrating more than 30 episodes of X-Men: The Audio Drama. Sam also starred in the New York Festivals Radio Award winning podcast series, The Space Race.
Brands At Work has had the pleasure of working with Sam on numerous occasions over the past decade. His training and background in the theatre, combined with his warm personality and natural enthusiasm combine to make his sessions enjoyable as well as productive. We look forward to working with Sam again in the future and would recommend him highly.

– John Birger, Managing Partner, Brands At Work
SAM'S WORK AS A VOICE PERFORMANCE COACH
Sam's first assignment as a voice and acting teacher was working with Year 13 students back at ArtsEd. He spent a term helping the students to develop their characters for a theatre production of Blood Wedding by García Lorca. Sam has gone on to work with students at other stage schools including Mayhem Theatre Arts.
As a voice acting performance coach Sam works in both 1-2-1 and group workshop settings. He has coached groups from companies including Fortnum & Mason and Coutt's Bank. He has also worked with performers at Wandsworth Arts Fringe.
BRITISH VOICE ACTOR
Sam combines his role as Flying Pickle's Head of Studio with his own voice over career. Working from Flying Pickle Studio in South West London, Sam's principal voice acting work is narrating audiobooks. Since 2014 he has narrated more than 100 audiobook titles. He has worked with publishers in the UK, US and Europe including: Harper Collins, Penguin Random House, Audible, SAGA Egmont, Tantor, Deyan Audio, Bee Audio and WF Howes.
To find out more about Sam's work as a voice actor or to book him for your project please visit his dedicated voice over page: British Voice Actor.